English
The Department of Italian Studies at Utrecht University
will proudly host on 24 May the international conference dedicated to
Silvana Grasso's œuvre:


poetics, literary genres and philology
The Author has kindly accepted the invitation
of the organizing committee and will attend the study day.
Silvana Grasso is one of the most renowned and influential contemporary writers. Her books have been translated into several languages and have won prestigious prizes;while her plays have been performed in Italy, France and Spain.
Scholars from various disciplines – such as philology and linguistics, narratology and gender studies – and with different methodologies, will focus on her poetics and debate on the influence of her work within the literary canon.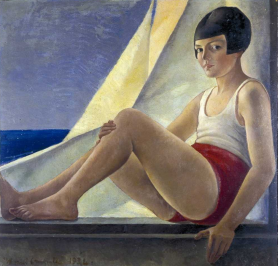 Ida Nasini Campanella, Raffaella al Mare, 1934.